As the end of the year approaches, it can be a stressful time adjusting to a new normal with separate households. You want to protect your child's experience – maintaining a stress-free holiday.
At The Millard Law firm, we help families navigate through these difficult times to help you coordinate custody and honor your parenting plans. As a result of her 16 years of experience with divorce issues, Marcy is passionate about helping the children affected by the cases she litigates. She deeply understands what it is like having to go to different homes during the holidays.
Here are 3 tips on navigating child custody during the holidays.
1. Plan ahead and then communicate it!
With vacations, family changes, and seasonal opportunities that come up, it can be hard to predict schedules when developing your court approved parenting plan. Before assuming, communicate with the other parent anticipated changes with enough notice to work out alternatives and adjustments. Honest dialogue allows for everyone to feel informed and respected.
2. There's no C in holidays so there shouldn't be competition.
The holidays are a team sport not a competition. Your child loves you and wants to feel loved, not be caught up in a war. From extravagant gifts to exotic vacations, children are smart and can pick up on when a parent is trying to out do the other. Instead, focus on delivering holiday cheer and filling both homes with support and amity.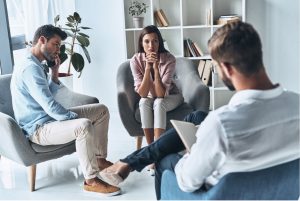 Whether this is your first year apart or your 10th, disagreements can come up during the holiday times and we encourage you to get in touch with a professional to discuss your options as soon as possible. The Millard Law firm seeks to put the family and child's well being first. An expert legal representative is available to answer your child custody questions. We are always happy to help.